LendSaaS has many more MCA API integrations available than what is listed on the LendSaaS website. This list will give you an idea of some of the other modules that can be connected to our software and what they can do for your business.
Experian is a credit bureau and one of the three major ones in the United States.
They collect and maintain data on consumers' financial history, which they sell to lenders so they can determine how likely it is that someone will pay back their loans.

LendSaaS Integrations with Experian allow you to access this data through LendSaaS's MCA API integrations.
This allows you to make better decisions about whether or not a potential borrower should be given a loan based on their credit score and history, which can increase your portfolio's profitability by reducing losses due to defaults and late payments.
Thomas Reuters is a financial information and analytics company. It provides data, news and analytics to the global financial services industry.
Thomas Reuters is a leading provider of news and information to the global financial services industry. It provides data, news and analytics that enable traders, investors and other professionals in capital markets worldwide to make better decisions faster.
ACHWorks is a financial management software used by banks and credit unions. It's cloud-based, so it can be accessed from any device that has an internet connection. ACHWorks' features include: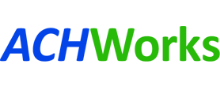 ACH processing, payment and reconciliation
Billing and invoicing tools
API Integration available
DecisionLogic is a software-as-a-service (SaaS) provider of loan origination and servicing technology. DecisionLogic is a leader in the mortgage industry, providing integrated loan origination, servicing and analytics solutions.
The DecisionLogic with LendSaaS through API integration allows lenders to automate their Loan Origination System (LOSS) activities including:
Loan Application Processing – includes initial application review/screening; credit decisioning; underwriting data collection; document imaging integration; automated document workflow management; automated approval notifications
Loan Closings – includes closing package generation using customizable documents populated with real time data from LendSaaS or other sources such as accounting systems or third party vendors
PayNet
PayNet is a lender-owned, independent service bureau that provides online credit decisioning and payment processing services to financial institutions.
PayNet's online platform is used by over 200 credit unions nationwide as well as thousands of banks, mortgage companies and other lenders to process loans.
If you're looking to automate your marketing and sales funnel, PipeDrive is a great tool.
PipeDrive allows you to create landing pages, popups, drip campaigns and email sequences to help drive conversions.
MoneyThumb
MoneyThumb is a data enrichment and marketing automation platform for the financial services industry. The LendSaaS MCA can connect MoneyThumb as API integrations to help you get the most out of your marketing.
DataMerch
DataMerch is a data management platform that can help you manage your customer data and marketing data.
DataMerch offers:
Customer Data Management – You can use DataMerch's Customer Relationship Management (CRM) capabilities to manage the information about each of your customers, including their contact information, demographics, preferences and more. You can also use it to track their interactions with you across multiple channels so that you know when they've made purchases or reached out for support.
The platform provides reports on these interactions along with an overview of all of your customers' activity within the system at any given time. This way, if someone calls into support asking for help setting up an account on one of your websites–for example–you'll know exactly where they came from and how they got there so that when they call back with another question later down the line (or even now), it won't take as long as last time because now we know where everything stands!
Conclusion
Check out the rest of our available integrations!