When it comes to easy-to-use CRM software platforms, there is no one-size-fits-all solution. That's why CRM software tries to integrate different functions to meet the needs of third-party apps. But there are certain MCA platform integrations that are essential.
Third-party integration can customize their workflow to create a uniform system that better tracks performance, ensures customer engagement consistency, and improves business growth productivity.
In this post, we will list the most used integrations used by MCA software. If you want to help your alternative lending firm grow, LendSaas CMA solutions are the best on the market.
LendSaas has all the following integrations we are about to discuss. Let's start!
The Top 10 Essential MCA Platform Integrations
#1 Experian

The company's website and API may access credit reports and scores from Experian without charge. Inside LendSaas, you will get a free service to update the status of these reports, alerting you to any changes.
Another benefit of using this service is the ease with which you can report and amend any errors in your credit report—which, although unlikely, might hurt your credit score.
People use your credit report to get a loan for everything from a new refrigerator to a dream trip. Their borrowing and repayment habits are reflected on your credit record, so you should be aware of what your customers are doing.
#2 MoneyThumb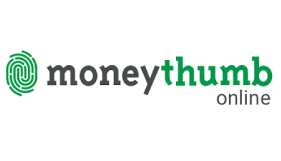 It is one of our most popular APIs accessible for LendSaaS integration. MoneyThumb is a great choice. Automated bank parsing is as simple as clicking a button using MoneyThumb.
LendSaaS easily parses through bank statements from prospective borrowers, saving you hundreds of hours. Instantly download and analyze your bank statements. You'll have more time to work on growing your MCA company if you automate bank parsing.
So, what makes moneythumb an important MCA platform integration?
Intelligent Document Recognition
Intelligent document recognition algorithms enable it to recognize 95% of all bank statements from the United States. Our program doesn't need to know how a bank statement is formatted, unlike procedures that depend on templates.
OCR Identification
Using proprietary optical character recognition techniques, suspicious fields are reviewed, and suspicious transactions are flagged. The only OCR program designed particularly for bank statements may be yours when you use it.
Automated Reconciliation
Automated reconciliation ensures that transaction totals are compared to the summary information on the statement. If everything is in order, you can mark the statement as reconciled, which will save you time and effort.
Payee Cleanup
Transaction payee names can be cleaned up automatically so that they are consistent and correct. This saves you time from having to manually check and fix them.
#3 ACHWorks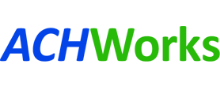 LendSaaS offers ACHWorks as an automated collection solution. You can decide the frequency of ACH collections (daily, weekly, or monthly), the percentage of daily deposits to be collected, and the amount to be collected with your customers.
You can change every part of an ACH collection and then have the money taken out of the borrower's bank account automatically.
Technology firm ACHWorks provides electronic payment solutions through the ACH network. Businesses may handle payments with confidence because of our in-house systems and software.
A total of $70 billion has been transacted via our system in the previous nine years. ACHWorks was made for small and medium-sized businesses to help them see the value of offering ACH services to an under-served market that most ACH providers ignore.
Businesses, workers, and their customers all benefit from the ACH system. This method is quicker, more cost-effective, and more secure than any other electronic payment provider now in existence.
In addition, it is considerably safer and less harmful to the environment to use electronic checks rather than paper checks. There are various benefits to using ACH payment processing:
Access to Funds
Employees who receive payment via paper check must deposit the check and wait for it to clear before receiving payment. Paychecks, for example, are held up for three to five business days.
When funds are placed into an employee's account, they are instantly available via ACHworks.
Security
According to the Federal Trade Commission (FTC), an estimated nine million Americans each year are victims of identity theft. According to the Federal Trade Commission (FTC), 85 percent of these crimes are caused by identity thieves' collecting vital information from bank statements, paper checks, and credit card bills.
ACHworks transactions are all done electronically, so there is no paper paperwork or reports for identity thieves to get their hands on.
Cost-effective
In addition to security, ACHworks is a cost-effective option for organizations. When accounting and paper check handling are included, the expenses of patient credit cards and making, purchasing, and utilizing paper checks are far higher than the fees associated with ACH.
Convenience With MCA Software Integrations
ACHworks may set up an automated account for business owners that make regular payments.
That may include making payments on the business's behalf for retail payments, vendor payments, energy bills, service agreements, and salary payments to workers, reducing the amount of time spent each month on accounts payable.
 #4 DataMerch

MCA platform integrations are huge. Most MCA businesses use DataMerch as one of their primary underwriting databases. Automated underwriting is vital for a successful MCA firm. Customize your underwriting criteria so you can make quick, clear decisions no matter if you use the DataMerch API or another API.
DataMerch LLC was established in 2015 with the goal of assisting funders in determining whether or not a prospective customer has a poor history in the alternative finance sector.
As part of their membership, individuals may use the DataMerch FEIN search to clean up their records and add dissatisfactory firms to the database.
As of today, the DataMerch community includes more than 40 of the most influential players in their respective fields. DataMerch's subscription base and record count continue to rise on a daily basis.
#5 Better Accounting Solutions (BAS)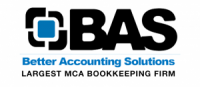 Accounts payable and accounts receivable functions are a must-have for every company's accounting software. Accounts payable and receivable data is missing from certain IT systems. Making BAS one of the essential MCA platform integrations.
Your bank and credit card accounts should be linked automatically by accounting software. Your service-based firm may need project management software.
A system with inventory management capabilities may be desirable if your company sells items. In the end, seek software that can be integrated with other company systems, such as your point of sale, CRM, or email marketing software, to provide you with even more benefits.
The terms "online bookkeeping software" and "online accounting software" are often used interchangeably by small enterprises. However, there is a distinct distinction between bookkeepers and accountants.
Bookkeeping tools enable you to record debit and credit transactions, as well as accounting features that allow you to create financial reports and assess your company's financial performance.
If you're looking for a more comprehensive solution than simply a bookkeeping program, look for accounting software that has the ability to produce invoices and thorough reports.
#6 Smarty App

Another one for the list of important MCA platform integrations. Brokers, funders, suppliers, and dealers that want to assist their sales teams in closing more transactions, have happier sales teams, and delight customers will find SmartyApp to be a great sales tool.
With the new Smarty app, saving and sharing money has never been easier or more enjoyable. Whenever a user clicks on a link provided by a friend or a link in an email that opens in a browser, Smarty will automatically apply discounts and incentives.
Recalling particular URLs and searching for the merchandise again is eliminated.
Smarty app users can also get deals and sales that are only available on mobile, which have become more popular in recent years.
#7 Twilio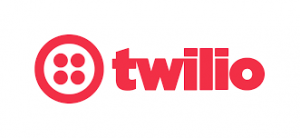 Using Twilio's channel APIs, you can communicate with your customers in a variety of ways.
In addition to sending messages to your customers, their Programmable Messaging API gives you and your customers a way to talk back and forth through SMS.
Twilio is another important one of the MCA platform integrations.
You may use Twilio's SMS code examples in a number of different programming languages, such as C#, Java, Node, and Python, to get started building your own SMS-based applications now. Mass texting and phone number collection are both possible with the use of shortcodes.
Twilio also provides Programmable Voice APIs, which enable you to make, receive, and track phone calls coming into and leaving your firm. Your company's email and fax services may also be used for similar purposes.
The most common use of Twilio is to provide communication channels between companies and consumers. In addition to SMS programs, video apps, chatbots, and email services may be built using their APIs.
By using Twilio, it is possible to set up communication processes, install alternative communication solutions, and look at client data.
#8 Usio
It's a major FinTech payment solutions provider, offering a comprehensive variety of payment solutions to retailers, billers, banks, and service bureaus. Usio is also a card issuer. The company's credit, debit/prepaid, and ACH systems are used by the company for simple, world-class payment solutions and services for its customers.
In December 2020, the company will acquire the assets of IMS, expanding its service offerings to include electronic bill presentation, document authoring, document deconstruction, and printing and mailing services, among others.
For the company, its strength resides in its capacity to customize card issuance, payment acceptance, and bill payment solutions and in its unique technology in the prepaid industry.
#9 CBC
If you're looking for credit report and compliance solutions, look no further than Credit Bureau Connection (CBC).
An innovative corporation that specializes in cutting-edge technology and services. Our servers and hardware are kept in the safest and most reliable data centers in the world. This lets us give the best service possible.
eCredit Complete from CBC is the quickest, safest, and only web-based credit report gateway with "all-inclusive" compliance included right in the report.
CBC is a customer service-oriented business with a strong emphasis on new technologies. We take great satisfaction in offering our automobile customers the most up-to-date and cutting-edge solutions available.
All of our systems are housed in the most secure and redundant data centers available. Platforms and solutions built on top of our proprietary software are up to date with industry best practices.
In terms of speed and security, the eCredit Complete-Credit Reporting and Compliance Suite from CBC is unmatched. With an "all-inclusive" compliance package and industry-leading credit reporting features, this web-based, entirely online application meets all of your compliance needs.
#10 Mailgun
The use of Mailgun helps users avoid blocklists and ensures that their emails are sent.
As part of our email delivery platform, we've included an email verification service to help you keep your contact data clean and streamline list administration. Before you launch your next email marketing campaign, check to see whether an email address includes a mistake, is disposable, or might impair your delivery rates.
Inbox analytics aren't always available with every email service provider. For real-time analytics, you may use tags on your email templates to do a/b testing and monitor the success of your campaigns.
Understand how your emails appear on a variety of desktop clients, including Outlook, Gmail, and others.
Whether you need it for onboarding or follow up, you can rely on the deliverability of Mailgun's email service and customer support.
Mailgun works with you to create a sending plan that makes it simple to increase your marketing and transactional email over time, whether you're just getting started with email or you want to develop your company. There's more to it than just a backup squad.
The Technical Account Manager's job is to always keep an eye on your IP address, domain reputation, and email infrastructure in real time.
Final Thoughts On MCA Platform Integrations
Easy-to-use CRM software, particularly Salesforce Alternative CRM software, has the greatest user adoption rates.
This is because the more your CRM platform is able to allow your staff to contact more consumers and perform better over time, the more data your sales, marketing, support, and accounts departments are ready to submit. Thus, the more data you have into the MCA CRM, the more successful the company will be.
Let us know if you have any questions or doubts. Even better, schedule a call now to try all LendSaas features. And learn more about MCA software integrations.