All Customer Relationship Management (CRM) software, including Merchant Cash Advance CRM, has the same basic features, such as:
Automation
Data Management
Performance Analytics
Marketing
But what makes LendSaas Merchant Cash Adavance MCA CRM different are the features tailored to the MCA industry's specific needs. In order to assist cash advance companies conduct their front-end operations while also improving their customer lifecycle management, MCA CRM was developed.
A Merchant Cash Advance CRM also lets lenders keep accurate client information, make sure customers are followed up on in a timely manner, and keep track of their loan pipelines. This helps keep the business running smoothly.
What Is The Purpose Of A Merchant Cash Advance CRM?
While a general CRM may be used by any kind of company, Merchant Cash Advance CRM is specifically created for MCA enterprises because of the following benefits:
A unified repository for merchant contact information, papers, and underwriting information should be established.
Integrate with DocuSign, email, and facsimile application templates for merchants and funders to increase the power of communication.
Keep track of transactions from the underwriting stage all the way to funding.
Keep track of approvals, fees, and commissions in a central location.
Quick lead gathering forms, simple adjustments, 360-degree merchant profile view, and one-click deal conversion all help to increase agent efficiency.
Keeping track of and submitting numerous funding sources
Ways MCA Software Will Grow Your MCA Business Exponentially
A CRM is more than simply a piece of software. If your main aim is to improve sales, retain customers, or generate inbound leads, it is a tool that helps your organization achieve its stated goals.
Therefore, if you're in the Merchant Cash Advance industry, an MCA CRM is your go-to solution for streamlining your whole operation, from sales and marketing to customer service and project management, by consolidating everything you need on a single platform.
#1 It Improves Customer Retention
Customer relationship management (CRM) software may help your internal client support, as we've described in more depth earlier, but Merchant Cash Advance software can also help you meet your customer retention objectives at an even higher level.
Your MCA CRM software provides a simple way to keep tabs on your customers' satisfaction levels, as well as generate new and recurring income.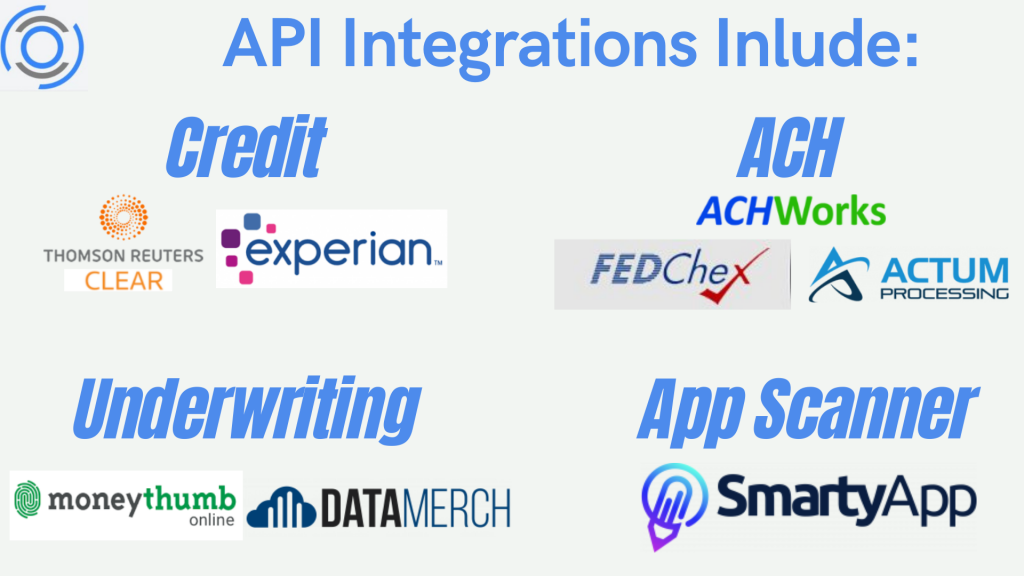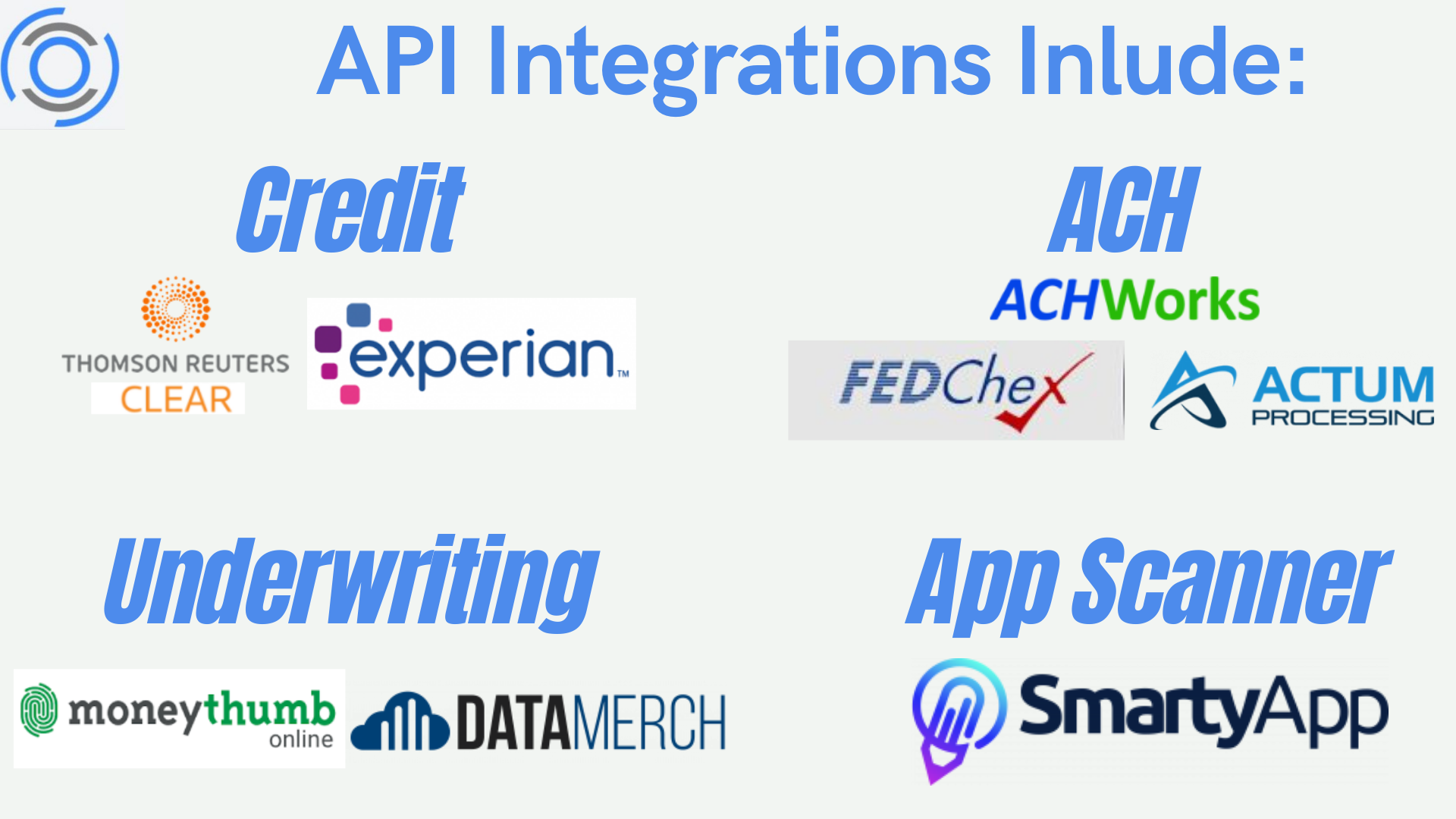 Employing MCA CRM software like LendSaas, features like activity history of customers, taking notes, and using case management functions let your staff track the communication your marketing, sales, and support teams have had with your current customers.
As a result, your alternative finance company will have an easier time coming up with creative ways to improve consumer happiness.
It is at least 50% easier to sell to current customers, and current clients account for 80% of your future earnings in an alternative financing MCA company.This is something you should always keep in mind.
Because of this, it's important to use your Merchant Cash Advance CRM to stay in touch with your current customers.
#2 Increase the effectiveness of your marketing campaigns.
According to Software Advice's list of the CRM Trends for 2019, a CRM for small business has been shown to improve the quality and reach of marketing efforts by using lead scoring and lead segmentation capabilities.
LendSaas assists businesses in achieving their goals by providing them with more information about their leads, prospects, and customers.This is a typical claim.
If you're a financial institution, you can use MCA CRM software in alternative financing firms in order to quickly link each of the leads in your sales funnels to a particular marketing campaign.
Your CRM marketing automation tools allow your workers to rapidly identify which campaigns are most likely to result in opportunities and eventually sales of your alternative financing services.
With LendSaas's MCA CRM, you can fine-tune your marketing initiatives in a way that helps you achieve your company's objectives and bottom line.
#3 Get More Quality Leads
It's essential that you train your marketing and sales managers to set attainable targets for lead quality in merchant cash advance organizations so that you can easily meet your company objectives. Using LendSaas CRM, it's easier to go through leads and see which ones are most likely to result in a sale than without its assistance.
When you use the CRM database to boost customer and lead information, you can easily speed up the sales funnel so that your managers may better meet their expected sales.
#4 Run Your Business More Efficiently
Using Merchant Cash Advance software, you will achieve your objectives with an improved workflow for all of your customer-facing procedures. Using LendSaas MCA CRM software, not only can you streamline your business processes, but it also helps your staff become more efficient and better at managing their time.
When you choose a simple CRM program, your team will be able to spend more time doing value-added tasks and less time making communication mistakes and losing information when manually entering data into the platform.
#5 Streamline the Sales Process
Your MCA CRM software may help you achieve your objectives by improving your alternative finance firm's sales funnel.
This means your firm has to meet its revenue targets, and your Merchant Cash Advance CRM may help you do it swiftly.
Increasing the quality of your leads has a direct impact on the quality of your sales pipeline, the quality of your marketing efforts, and the efficiency of your company as a whole, even though it is a little out of order to include them in this list.
You can also separate your customer lists by industry. This lets you go after specialized industries that need alternative ways to get money.
The Best CRM for Merchant Cash Advances is Here
Because of LendSaas technology, monitoring and managing people seeking merchant cash advance loans has never been simpler or more efficient. It is designed primarily for lenders, brokers, and syndicators that make money by offering cash advances and other types of revolving credit.
In order to keep track of clients and prospects in one place, we created theMCA-specific CRM. With LendSaas, brokers, funders, and syndicators should be able to run their businesses from a single platform.
In comparison to other CRM solutions, we provide a simple and intuitive user interface that allows for full management of client portfolios, allowing customers and prospects to be managed with ease.
Our CRM software has functions for underwriting and servicing that can be used to process payments made by credit card or ACH for merchants.
All forms, templates, programs, and loan installments may be customized within the software.
Borrowers will have access to a comprehensive client site, where they can check on the progress of their loan or advance at any time. Data such as the number of payments a customer has made and their overall balance may also be seen, as well as documents that customers have uploaded for this purpose.
Real-time pay and commission splits are available in the ISO management and brokering features.
How LendSaaS Can Assist MCA Businesses of All Sizes
According to recent research, CRM has been shown to increase sales quotas by 65%. In terms of fundamental tasks, every CRM software has the same four components: automation, data collection from clients, analytics, and marketing.
In order to assist cash advance companies operate their front-end operations while also improving their customer lifecycle management, we have built LendSaas CRM.
It provides lenders with the ability to keep track of their customers' information and follow up with them in a timely manner, allowing them to remain in control of their company.
In addition to reducing costs and saving you time, a CRM may benefit MCA lead vendors in a number of other ways.
CRM helps you manage your workforce. It allows you to continue running your firm even if one of them calls in sick.
The CRM does not need any further training; if you get confused, there are courses accessible online, or you may contact their support for more information.
You may set reminders to go out at a certain time and date so that you don't forget about them.
You might find it helpful to join a close-knit network of merchants so you don't have to waste time looking for the right merchants to help you make more money.
Loans may now be processed at an unprecedented velocity and with unparalleled precision to confirm a borrower's creditworthiness before handing over the loan.
Last but not least, validate every lead to guarantee that you are phelp on a certain day each month. When the whole world continues to depend on technology, it will become more difficult for people to survive.
If so, are you looking for a better understanding of your cash advance company?
Being unable to accurately predict your incoming money might put you under a great deal of pressure. Can you foresee which of your sales representatives will complete the most significant transactions for you? Alternatively, which of your email marketing efforts brought in the most money for you?
That data should be available whenever you need it, but it should also be useful in helping you make choices and adjust your course of action and strategy as required. An MCA CRM platform should be able to do both.
Frequently Asked Questions
How Does The MCA Work?
Essentially, a Merchant Cash Advance (MCA) is a type of short-term financing that allows a business to buy a pre-determined amount of future credit card receivables in one lump sum in exchange for those receivables, which is typically calculated as a daily percentage of the customer's debit or credit card total.
This is where MCAs differ from traditional loans in their most important features.
To put it another way, a Merchant Cash Advance does not lend money to a company but rather buys a share of the customer's future business earnings.
What Are The Difference Between MCA vs Conventional Business Loans?
Merchant Cash Advances, or MCAs, are becoming increasingly commonplace among small and medium-sized firms who are unable to acquire a bank loan. This is due to the fact that a merchant cash advance may be obtained swiftly and with minimal documentation.
As banks continue to be quite restrictive in their lending policies, merchant cash advances are becoming more attractive to small company owners over time.
What Are The Advantages of MCA Loans over Bank Loans?
When compared to traditional bank loans, MCA's key benefit is the absence of collateral and liens (although this is always subjected to certain conditions). In addition to this, small companies profit from this kind of investment in the following ways:
There are no monthly subscription fees.
There are no upfront costs.
At the time of the grant, there was no UCC-1 (Uniform Commercial Code-1).
There aren't any add-ons to worry about (subject to certain conditions).
There are no limitations on how the funds may be spent.
The fund's distribution must be approved within a short period of time.
To put it another way, MCA's biggest benefit is that businesses only pay for what they really use, depending on how much money they make from credit card transactions each day.
Taking up a merchant cash advance allows small companies to keep more of their own money since there are no monthly fees to pay. So, if sales fall for a certain month, your MCA payment will be reduced to reflect that decline in sales as well.
Want to Know More About Your Cash Advance Performance?
A lack of accurate revenue forecasting may lead to a lot of anxiety. How can you know which of your sales agents will complete the most lucrative deals? Also, which of your email marketing efforts brought in the most money for you?
Besides allowing you to acquire and monitor data from your CRM database anytime you want. LendSaas CRM platform should also give you meaningful information to assist you in making choices and modify your course of action and strategy as required.
Final Thoughts
LendSaas is a leading provider of high-quality merchant cash advance leads that convert. It offers low-cost business loan leads. We produce mca live transfer leads exclusively for you.
Our latest merchant cash advance leads are the best in the business. Our MCA lead generating service is the best option for you. Let us assist you in getting and managing more clients.