A MoneyThumb integration added into LendSaaS will save you countless hours of otherwise manual underwriting.
"In under 5 seconds, PDF Insights will produce an underwriting scorecard to demonstrate the credit worthiness of your applicants." – MoneyThumb
According to MoneyThumb, of all applications that come through for merchant funding, at least 2% will contain fraudulent information.
No size sales office can catch these human errors every time.
However, a MoneyThumb integration could.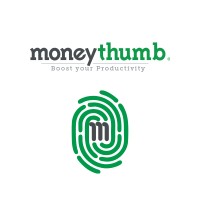 This 2% may seem insignificant, but in reality, it could cost your business hundreds of thousands of dollars.
"Thumbprint's advanced AI file tampering detection algorithms and arithmetic checks identify suspicious documents and missing pages instantly.
Validate your loans quickly and confidently using PDF Insights and Thumbprint." – MoneyThumb
Other Advantages To A MoneyThumb Integration
Discover
With intelligent algorithms designed to recognize bank statements, you can be assured that MoneyThumb will have no problem automatically vetting all of your applicants.
On top of that, MoneyThumb doesn't need to be told what bank statement format is being used beforehand. It's smart enough to know on it's own!
Capture
"Proprietary optical character recognition algorithms review questionable fields, look for patterns to self-correct and flag questionable transactions.
Employ the power of the only OCR software developed specifically for bank statements." – MoneyThumb
True Revenue
With the technology built into MoneyThumb, a MoneyThumb integration will not only do full underwriting, but will identify what is "true revenue".
Removing transfers, loans, etc. All other types of funding that wouldn't count as revenue.
Ready To Give LendSaaS A Shot?