Merchant cash advance software allows MCA businesses such to automate a large amount of their workload. No collateral is required when taking out a merchant cash advance, which distinguishes MCA from a traditional loan. Giving businesses with bad credit another option when looking for funding.
It doesn't matter what the businesses credit score is since the cash advance is based on the company's credit card, debit card, and sales records. A process commonly referred to as revenue based financing.
During rapid expansion, when cash flow is likely to be under pressure, MCA can be a great option for small and medium-sized businesses.
As great as this is for borrowers, lead management, document management, report-making, and transaction and commission monitoring can be a headache for the lender. A good merchant cash advance software can automate all of these tasks and much more.
What Makes LendSaas The Best MCA Software?
#1 Lead Management
For merchant cash advance software, lead management takes on a unique shape.
At this point in the funnel, the most essential thing to do is to supply the consumer with the high-quality information they need to move forward. Any kind of lead management system has this problem, but merchant cash advance leads are the most at risk of this kind of problem.

With the best software for merchant cash advance services like LendSaas, it's easy to add contacts and keep track of your interactions with them in one place throughout time. It is possible to track conversion rates at this point.
Also, for each agent, you can set permissions that restrict or deny them from seeing certain types of data.
#2 Deal Tracking
Tracking transaction is critical. Effective deal monitoring software must have the capacity to automate certain operations.
Automated processes, on the other hand, are less susceptible to human mistakes. Reminders, follow-up notes, and measurements in real-time are all examples of typical chores that may be automated.
When an agent or client does certain activities, for example, they might be triggered. As a result, you'll be able to trace where your newest customers came across your services.
It is simpler to keep track of the transaction cycle if you can split it down into manageable chunks. It is essential to have strong software like LendSaas that can be tailored to the individual sales cycle of a merchant cash advance campaign.
You can convert leads into customers, for example, if they get timely responses.
By using deal tracking software, you may see where conversion rates have dropped because of slow responses or other issues in your organization. This is a good tool that can help you figure out where your business needs to improve.
#3 Comission Tracking
When working with merchant cash advance leads, it's critical to keep track of sales commissions. However, there are numerous systems in place that already include hidden costs.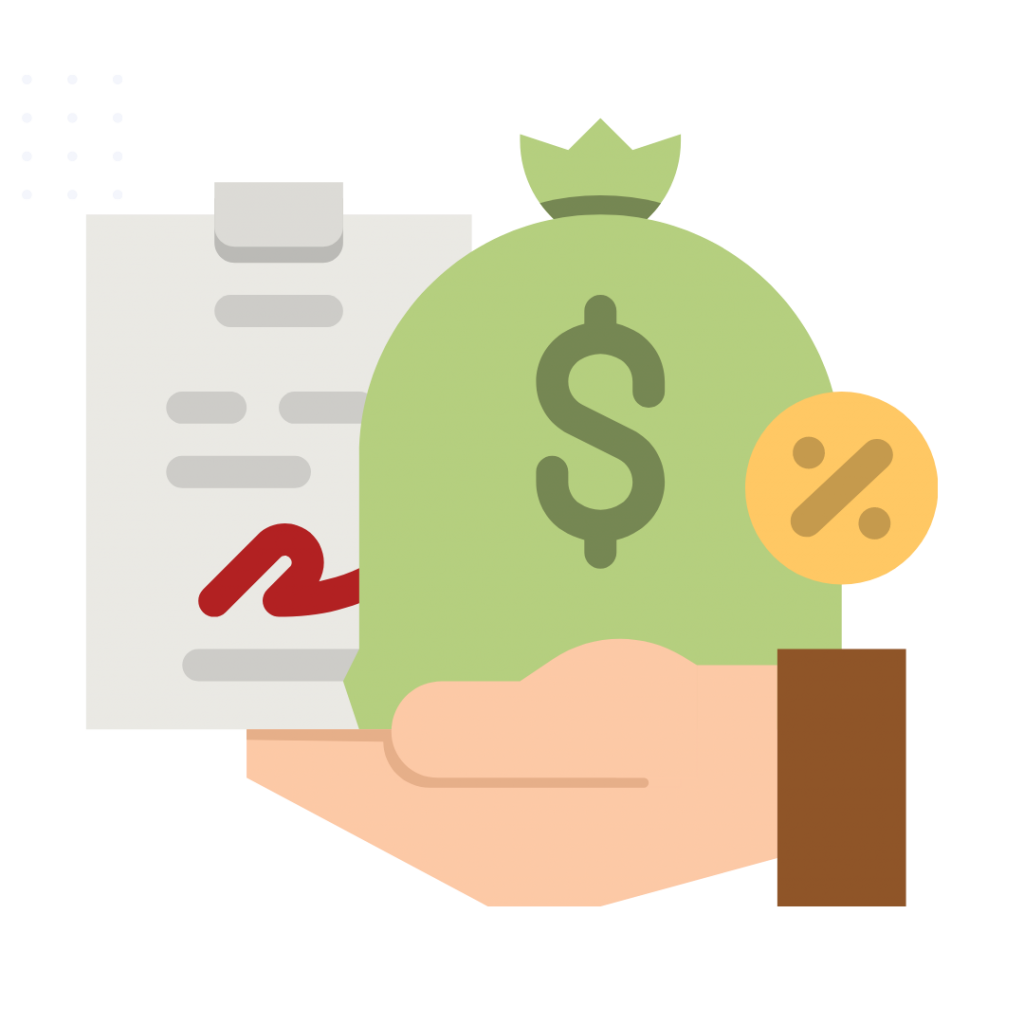 You should be able to keep track of sales commissions using the finest solution without having to spend any more money. A custom software solution that meets the needs of your sales team is even better.
Managing complicated accounts while still meeting sales targets is possible with LendSaas. Another useful feature is a dashboard that allows sales team members to keep track of their accounts.
This section may be used to encourage each team member to give their all on every project.
The running expenses of a business may be cut by half or more with the use of an excellent software system. A significant percentage of these savings may be attributed to the removal of labor-intensive manual tasks.
The use of complicated spreadsheets, for example, is unnecessary. Finally, the cost per unit may be used to describe the amount of each commission. Useful information regarding the sales team's performance may be gleaned through this method.
#4 Encrypted Document Storage
There are times when the need for a custom merchant cash advance CRM is warranted. Capturing original documents as well as safe file storage alternatives are included.
Continuous security and the capacity to categorize documents on demand are important necessities for businesses. You can customize LendSaas to meet the evolving demands of enterprises. This is particularly critical in light of the passage of time.
Document storage, management, and retrieval should streamline rather than complicate the process. When it comes to essential features, this implies that they should be accessible.
Metatags, for example, make it possible to search through enormous amounts of data stored in documents. As a result, restoring previous versions should be a cinch.
Access controls, such as limited and team access, are included in the permissions that make security possible. It is important for merchant cash advance businesses to have a safe filing and management system because they have to deal with a lot of important documents.
#5 Scalability
Scalability is how well a piece of software can grow with the needs of an organization.
For example, if the number of customers and demand grows, it may be necessary to expand the size of the integration. As a result, even if your MCA doesn't expect to see a lot of growth, it must be able to handle it.
LendSaaS scalability is superior.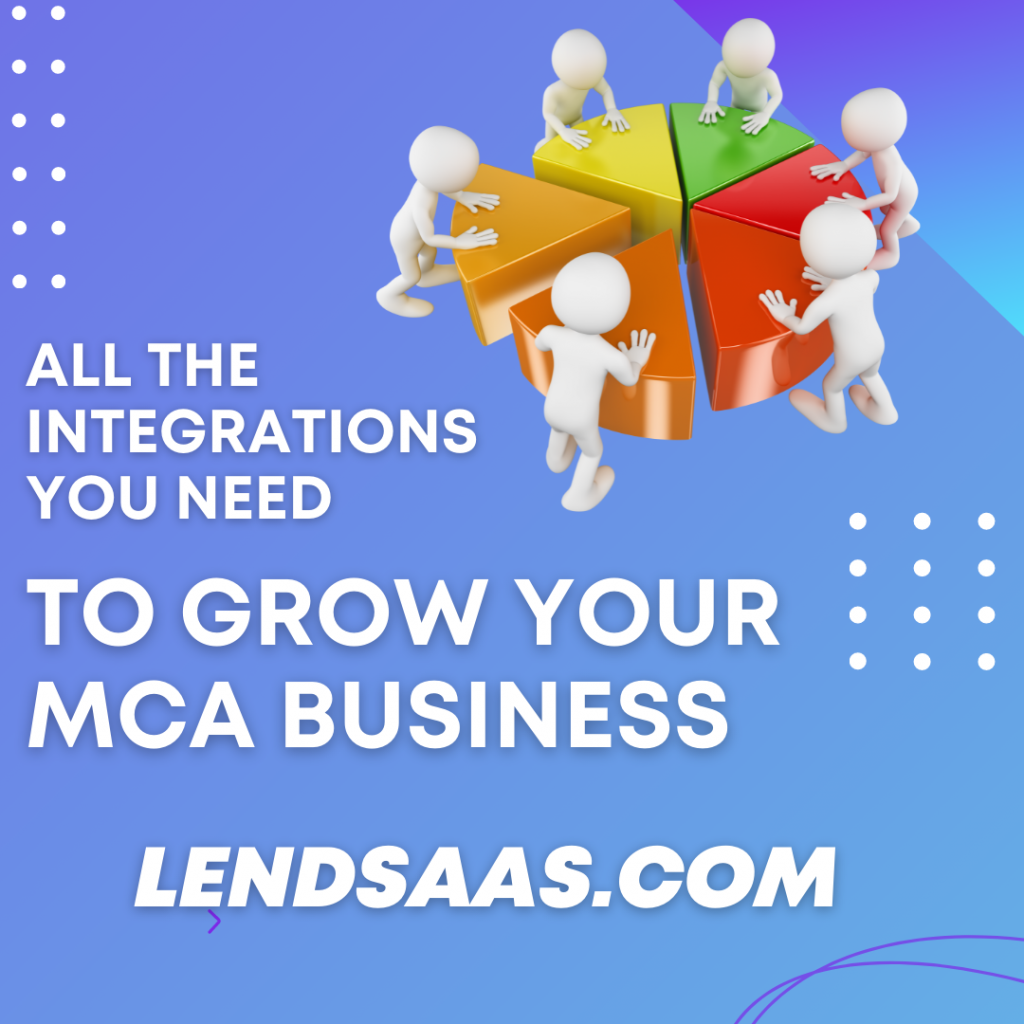 It is possible to combine LendSaaS with ACH, Experian and Clear, DataMerch, Money Thumb, Decision Logic, and many more services. These connections work well at getting information from these groups and using it to figure out the status of each individual loan application.
In fact, the Lendsaas's rapid scaling is one of its most distinctive features. Meanwhile, the MCAsuite offers API integration. Despite this, it has its limitations. As a result, Lendsaas is the better option in terms of scalability.
#6 Analytical And Reporting Tools
The quality of a company's decision-making is only as good as the information that is accessible. Information may be presented in a variety of ways to company owners so that they can make well-informed choices.
This includes reports that are more interactive than those of old generations, which enables a higher level of involvement. The most complete software packages now have tools for data modeling, formula use, and modification, among other things.
Analytics play a crucial role in every merchant cash advance business.
In order to prevent information overload, which often hinders decision-making, a balance must be struck between the amount and quality of available data.
The kinds of reports that are relevant to your merchant cash advance operations must also be customized.
In terms of performance quality control, statistics, insights, portfolio management, default repayment rates, syndication, and transactions, the LendSaaS software offers an extensive dashboard with different reports.
A similar reporting mechanism is available in the MCA suite as well. Despite this, the functions and capabilities are far less comprehensive than those offered by LendSaaS.
#7 API Integrations
Marketing techniques for merchant cash advances must now cover more ground than was previously practicable. The current merchant cash advance business is integrating as a result of this increased demand.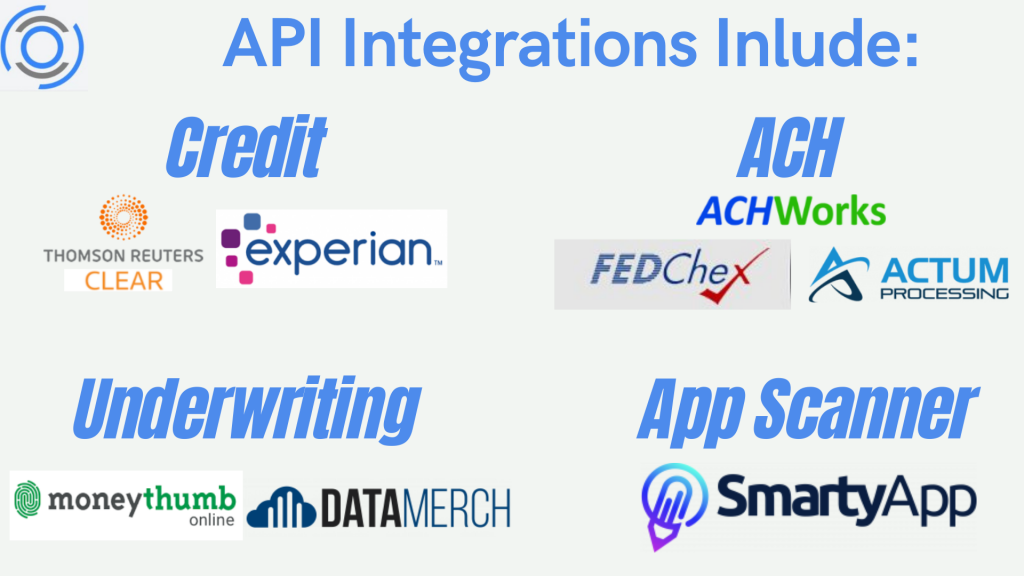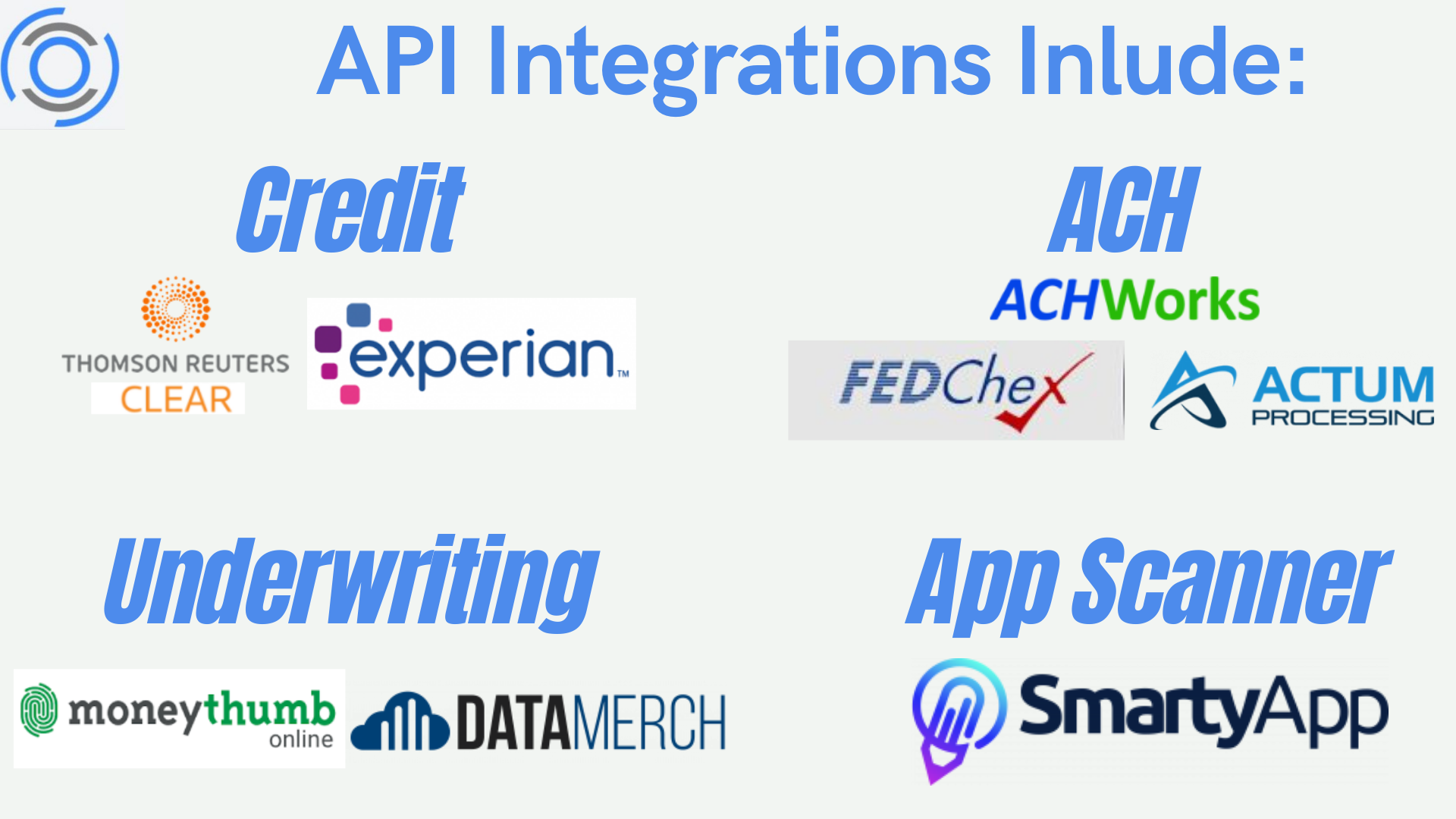 It's challenging to keep track of social media activity, cloud-based applications, mobile platforms, and other aspects of the data management system when there are onsite databases, mobile devices, and apps.
Businesses may use API integration to link all of these components.
With this approach, LendSaas open new possibilities new for developers while maintaining a high level of usability for customers. When it comes to enterprise-level marketing, the ability to monitor several sorts of data in one place is critical.
#8 Bank Statements Parsing
It is critical for MCA business to verify the borrower's financial information.
The reason for this is that approving a loan is a crucial choice in determining whether or not the borrower will pay back the money.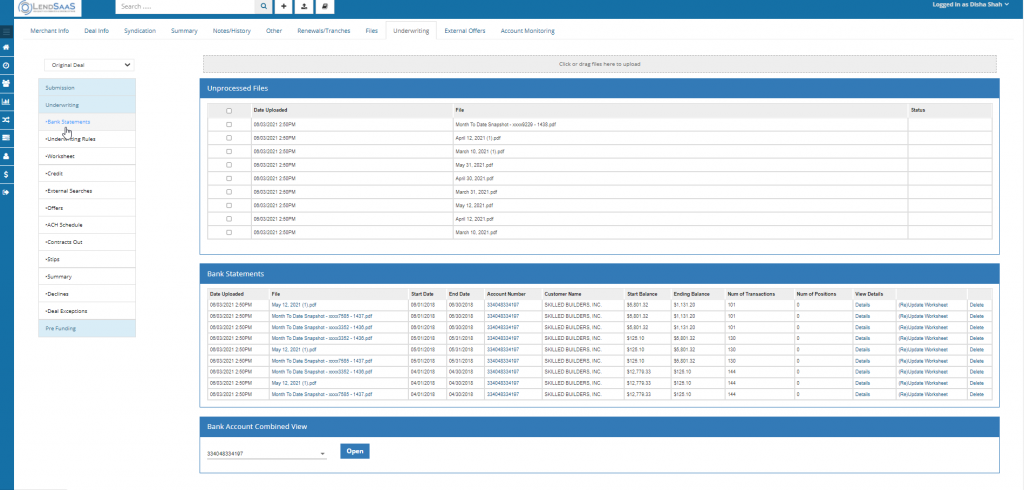 The greatest threat to the MCA is that it might be used to pay someone with a corrupt financial history.
LendSaas provides bank statement parsing to deal with this difficulty and improve the accuracy of the information in the underwriting process. As a result, it has the potential to be an MCA-enhancement feature.
#9 Customer Support Services
Customer service with LendSaaS is top-notch.
Their crew is more skilled and competent than any other MCA software firm in the industry when it comes to providing swift answers.
In 2022, LendSaaS will be the only MCA software that can give better customer service.
What to Consider Before Taking Out A Merchant Cash Advance?
If you are a potential borrower, the following information may be useful.
Expenses and charges
People should pay attention to the interest rates and costs of merchant cash advances because they can be more expensive than other types of loans.
Consider the factor rate carefully. This interest rate has a range of 1.14 to 1.5. If your factor rate is high, you'll have to pay back a lot more money.
Merchant cash advance services often impose a holdback percentage of between 10% and 20%. Pick a value that you can live with. '" Make sure you are aware of any extra expenses, such as an origination charge or closing fee, before agreeing to the conditions.
Payment Terms
The speed at which you pay back this form of loan is entirely dependent on the amount of money you make.
Some lenders don't have a specific date by which the advance must be paid back. For as long as it takes to pay off your debt, they'll keep taking a portion of your sales.
But there are some who have imposed time constraints.
You may be charged extra fees if you take longer than the allotted period to pay back your loan.
This period may last anywhere from four to eighteen months. Before agreeing to the loan, find out whether there is a strict deadline.
Consider the worst-case situation before deciding to take the loan. Most borrowers overestimate their sales when requesting financing, which may cause problems if sales are poor and a payback deadline approaches quickly.
Repayment Structure
There are a few vendors that take weekly payments for merchant cash advance repayments, but the vast majority accept daily payments. It's possible that you'll need to change your card terminal provider if you want to use this method of payment.
ACH withdrawals may also be a viable alternative.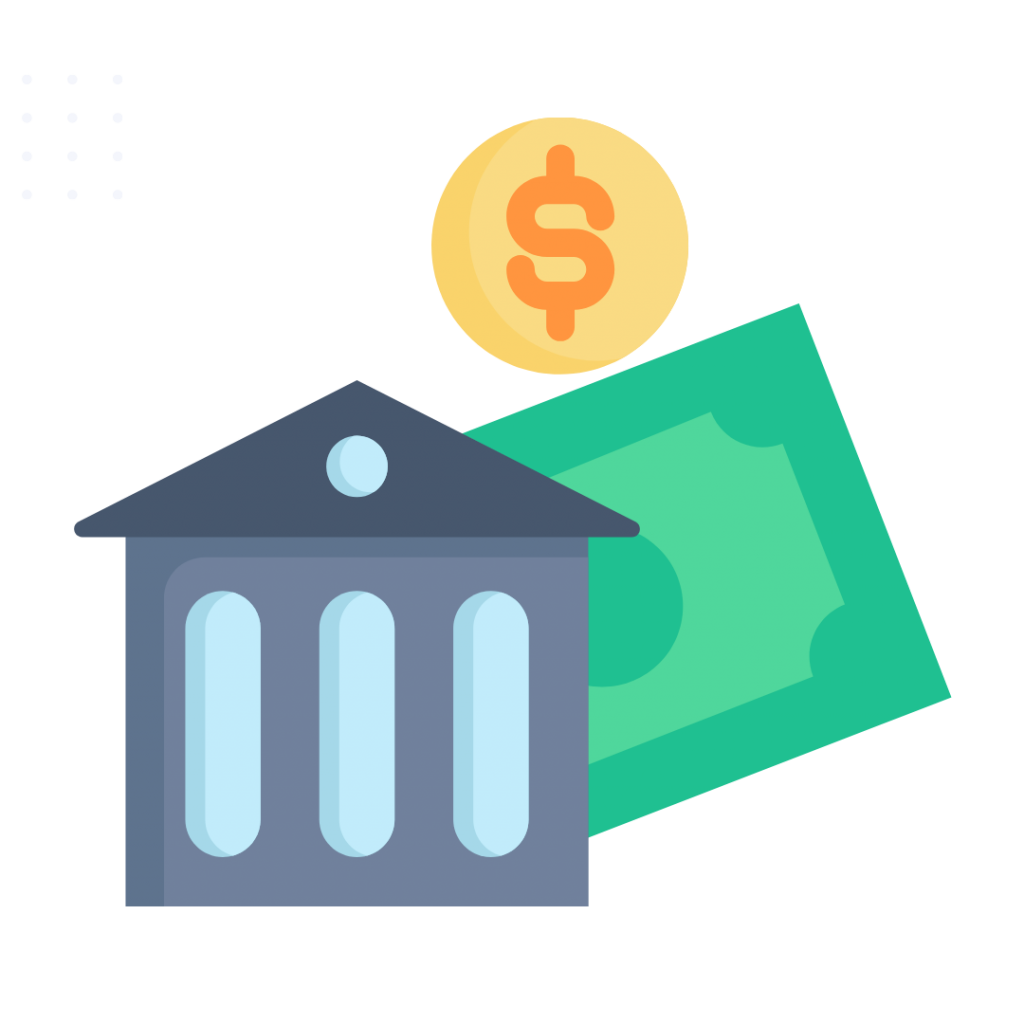 Most ACH payments have a set amount, and the lender deducts that amount from your account on a daily or weekly basis, depending on your sales.
There are several ACH repayments that allow you to pay back a portion of your sales in the form of variable repayments. Before you sign the contract, make sure to get this straight from the payday advance company.
Make sure that you aren't being punished for paying in full before the due date. If you pay back the loan earlier than intended, your APR may jump.
Eligibility
Compared to regular bank loans, merchant cash advances are far more easily obtained. Most lenders want a six-month history of transactions in a company bank account.
Others may be able to connect to your accounting program, removing the need to submit paperwork.
In addition, the following may be needed:
At least a 500-to-600-score credit rating is required.
Personal guarantee
Diver's license
A set number of sales or credit card transactions per month or year.
Individual Taxpayer Identification Number (ITIN)
Recently filed tax returns
However, not all of these prerequisites are required.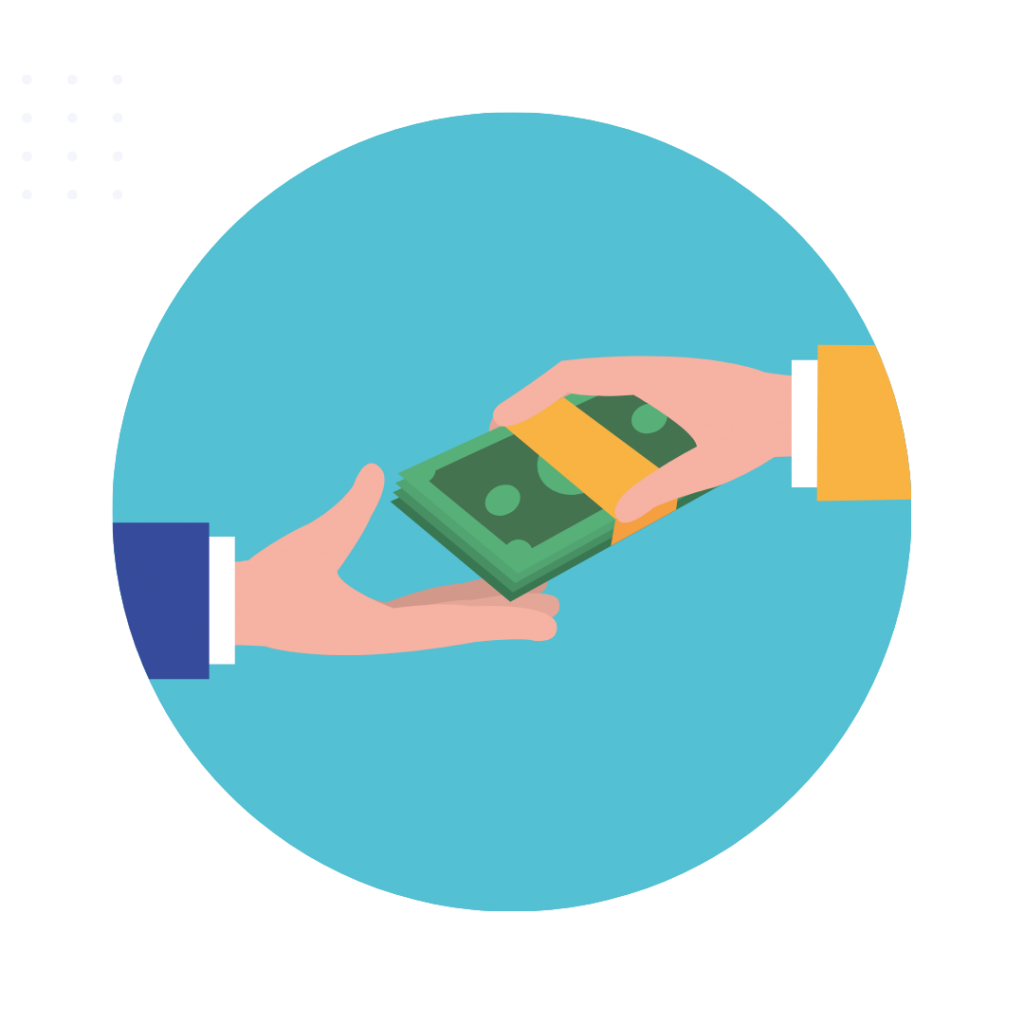 Even if you have a lot of transactions, some lenders don't examine your credit score. Even if you've ever filed for bankruptcy, either personally or for your business, others may be still willing to work with you.
Minimum & Maximum Cash Advance
Take a look at your company's demands and determine how much money you'll need. Depending on the lender, the minimum cash advance amount may range from $1000 to $5000, while the maximum amount can go up to $5 million.
Aside from the approval process, make sure you know when to expect the money in your account.
Loan applications are typically processed within a few hours or a few days, depending on the lender. Similarly, the time it takes to get the cash you are eligible for might range from one day to five business days.
Final Thoughts
To get the greatest deal on a merchant cash advance, it's essential to compare some options. Determine if you are getting a good deal by looking at the factor rate and holdback rate.
Traditional business loans may be available to you if you have a high credit score and a history of high-volume credit card purchases. The only time merchant cash advances are a good idea is when you are strapped for cash and can not get a loan from a traditional lender.