As the owner of an MCA business, you are no doubt always looking for new approaches to manage your operations. MCA software is one of the best tools to help with this, and here at LendSaaS, we are excited to support you as you expand your operations this year.
Keep reading to discover the top reasons to download our program and the benefits you'll see in no time at all when you start using a new MCA platform.
Scale Your MCA Business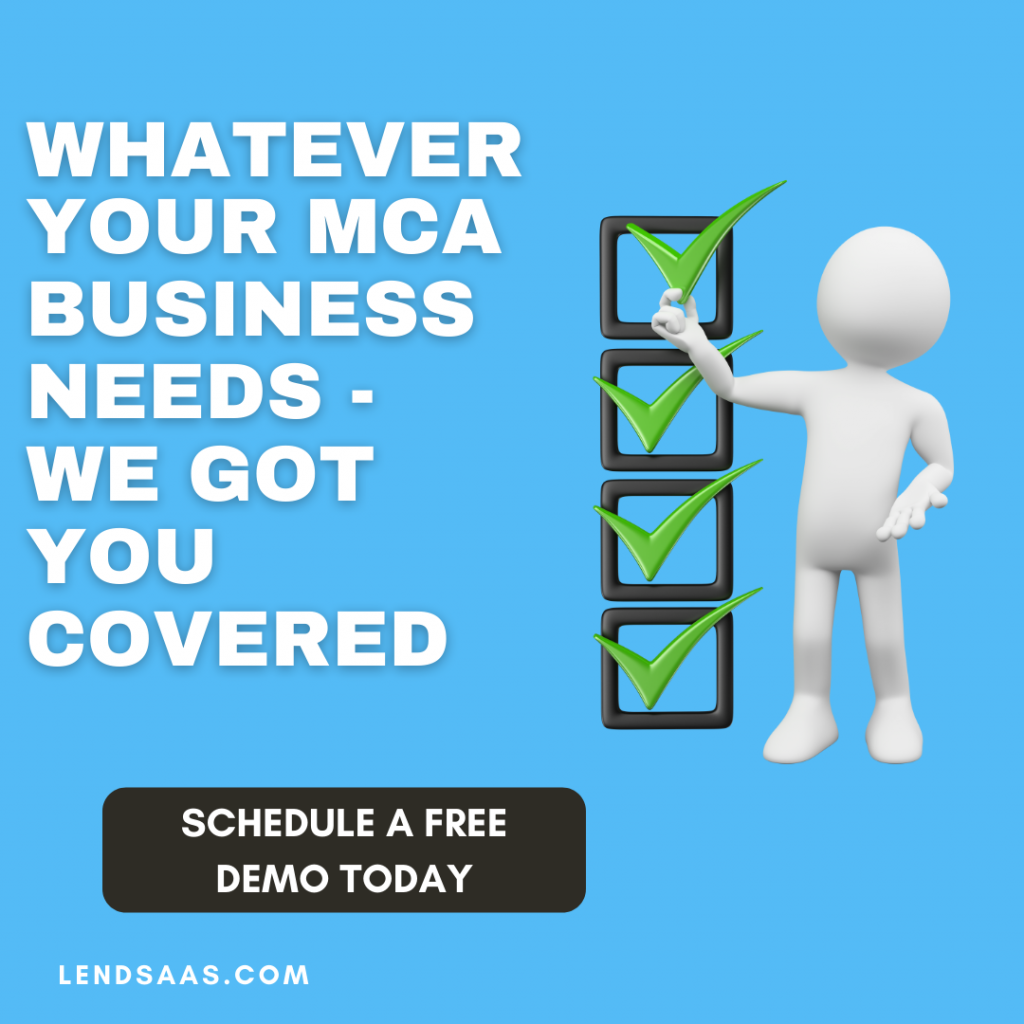 If one of your top aims for 2022 is to scale your MCA business, then MCA software is the tool you need to support this process. LendSaaS offers end-to-end tech that will support you while you run your business. You'll benefit from white label accounts, automated collection, automated syndication, and underwriting processes.
Even if you've never used an MCA platform like ours before, you'll find it's quick and easy to move over to this way of working. 
Reduce Paperwork and Save Time
In this day and age, the majority of businesses are switching over to working online. MCA software can help to reduce paperwork and save you time, with options such as pre-filled contracts and eSign on offer.
An application scanner will help you to avoid manual data entry, which is something no employee wants to spend their days doing. By automating tasks that your team spent the majority of their day doing, you can use this valuable time to expand your business and save your company money in the long run.
An MCA Software for Businesses of All Sizes
One question our team is often asked is how big an MCA business needs to be to benefit from an MCA platform.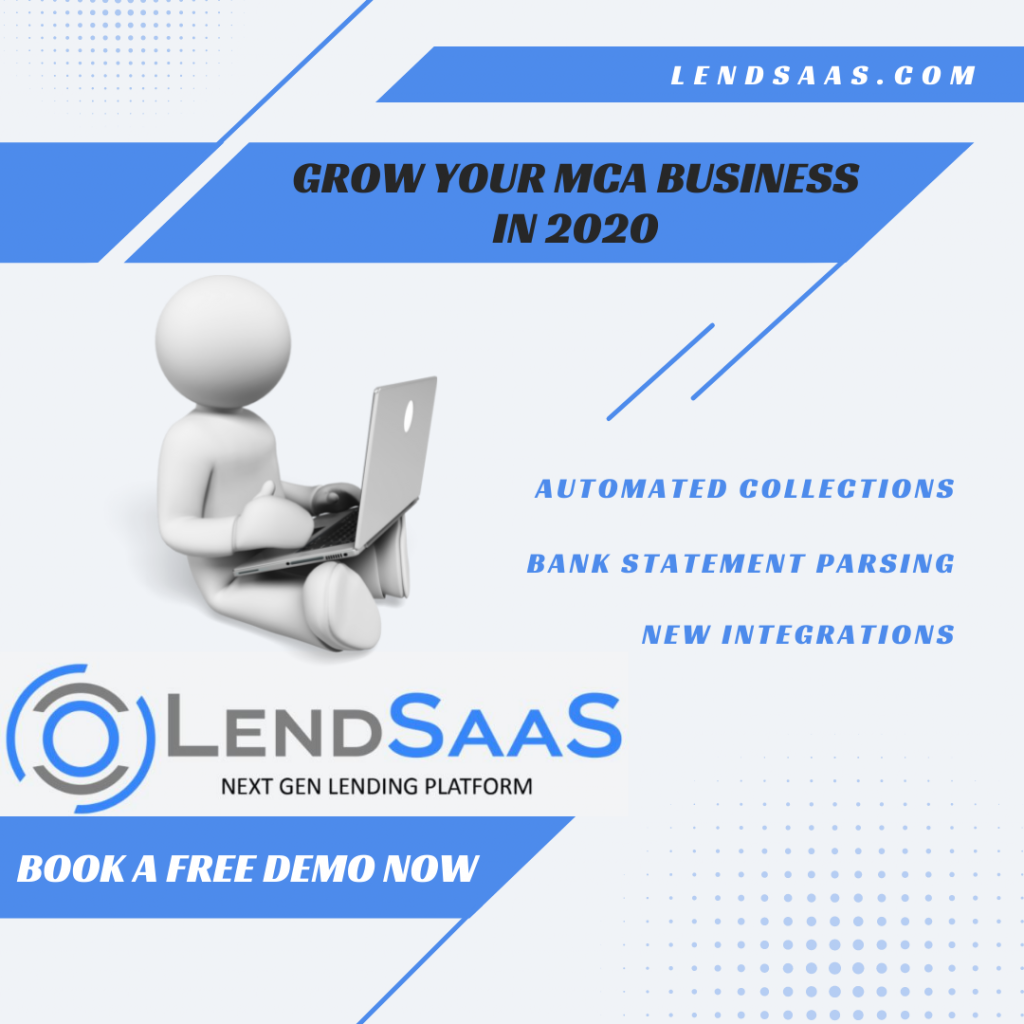 The great thing about LendSaaS is that it was designed for companies of all shapes and sizes. We offer simplified workflows for smaller companies and then extensive process options for bigger businesses.
LendSaaS MCA software can be fully customized to your current needs and expectations and will work with you as your business grows over the upcoming years.
We know that smaller businesses are constantly looking to simplify their operations, saving them time and energy. Even as you begin to take on more work, you'll find that our MCA platform will support a larger volume of business and be the tool that helps you to reach your business goals this year.
Automation for Improved Customer Satisfaction
We all know how competitive the industry is for new MCA businesses, which is why you need to avoid doing any task manually as we enter into the new year.
If you are still performing bank parsing or background checks manually, it's time to invest in an MCA platform to take control of these tasks. With our MCA software, you'll be able to vet your borrowers within just minutes and then continue through the process without doing anything manually.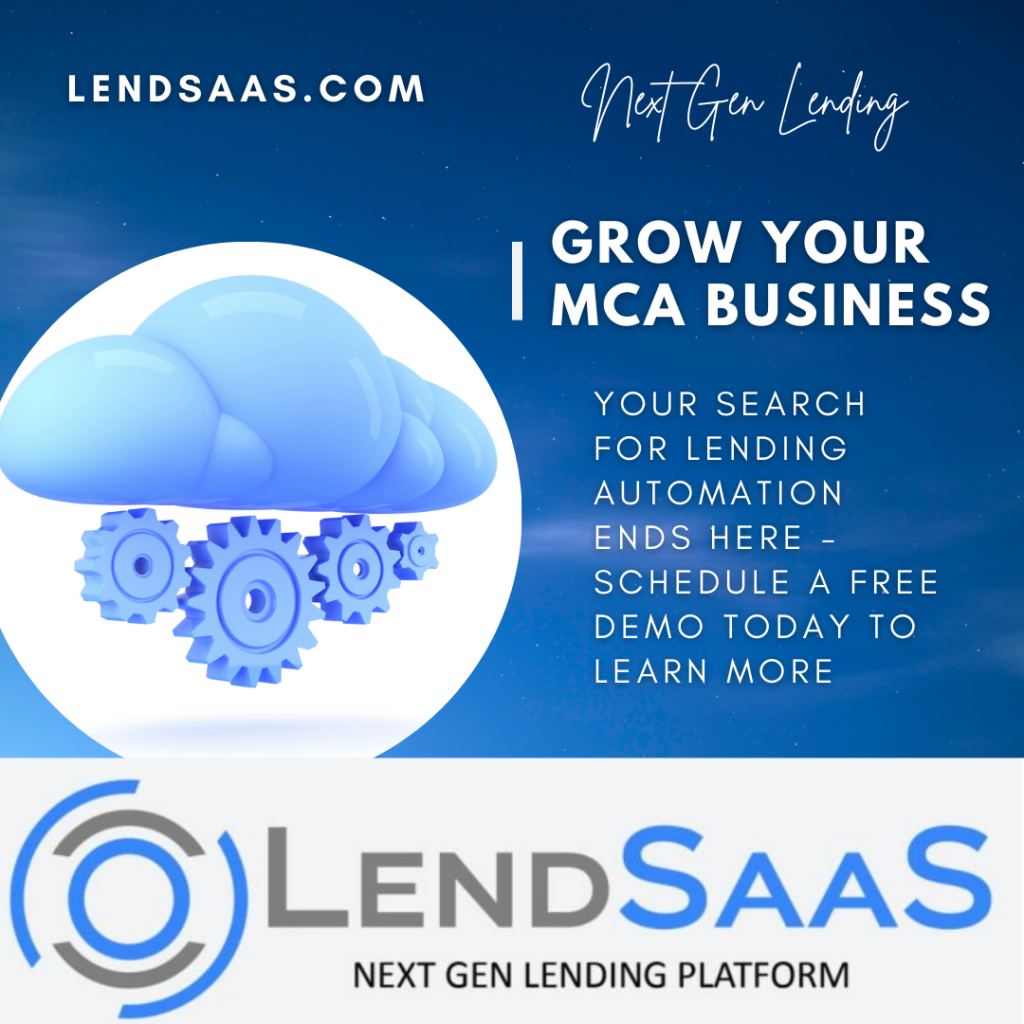 Within just hours, the transaction can be completed, which will help you to increase your turnover.
You'll find that customer satisfaction is improved thanks to your new MCA software, as they'll be able to borrow cash quicker than ever before.
A Flexible and User-Friendly Solution
One of the reasons that LendSaaS is consistently rated as one of the top MCA platforms is that it's a flexible and user-friendly solution. Our software grows with you as your business expands, and there's a wide selection of integrations on offer.
We are continually add new features to LendSaaS, and you'll be excited to see the features we have planned for the next year or two.
Popular integrations on offer currently include Decision Logic, Experian, and DataMerch, which we know are vital tools for any MCA business. We'll constantly add new integrations as requested to ensure we offer you all of the solutions you need to stay ahead of the competition.
Are you ready to experience all of the benefits we shared above for your business? If so, we encourage you to download LendSaaS today.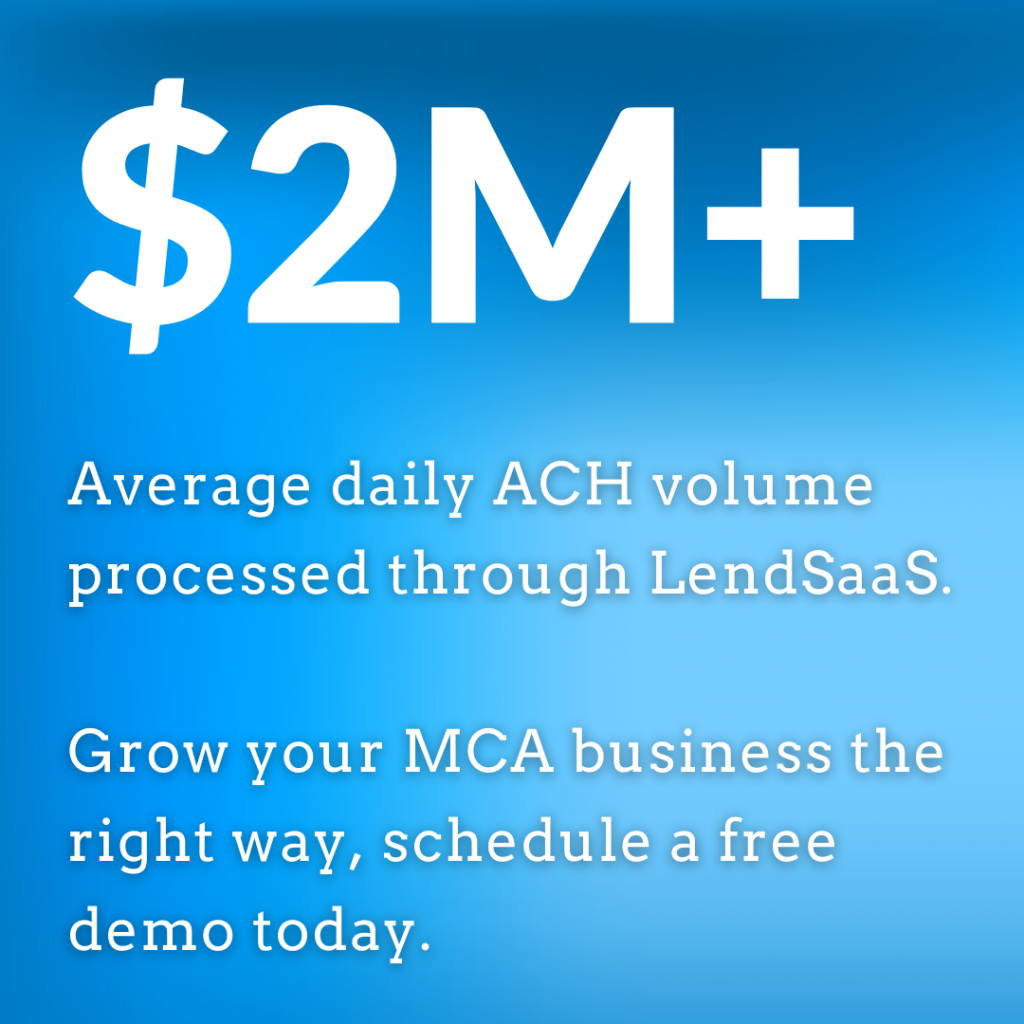 The sooner you start automating your work processes and save endless hours on unnecessary paperwork, the more your business will be able to thrive in this competitive marketplace.
LendSaaS MCA software is ideal for businesses of all sizes, and we'll be excited to support you as you grow your business over the upcoming years. If you have any questions about LendSaaS and how an MCA platform could help your business, contact our team today.
We'll be happy to discuss any of the features on offer and how we can help you to meet your business goals in 2022.