Your search for an MCA CRM ends here. LendSaaS is the premier MCA CRM platform for a reason. Our software is designed to automate everything from the underwriting process, application scanning, and automated collections.
What Sets LendSaaS Apart From Other MCA CRM Platforms?
The average LendSaaS client witnesses business growth of over 500% after switching to our software.
Why? Because not only is LendSaaS fully automated, it is fully customizable as well.
Automated Bank Parsing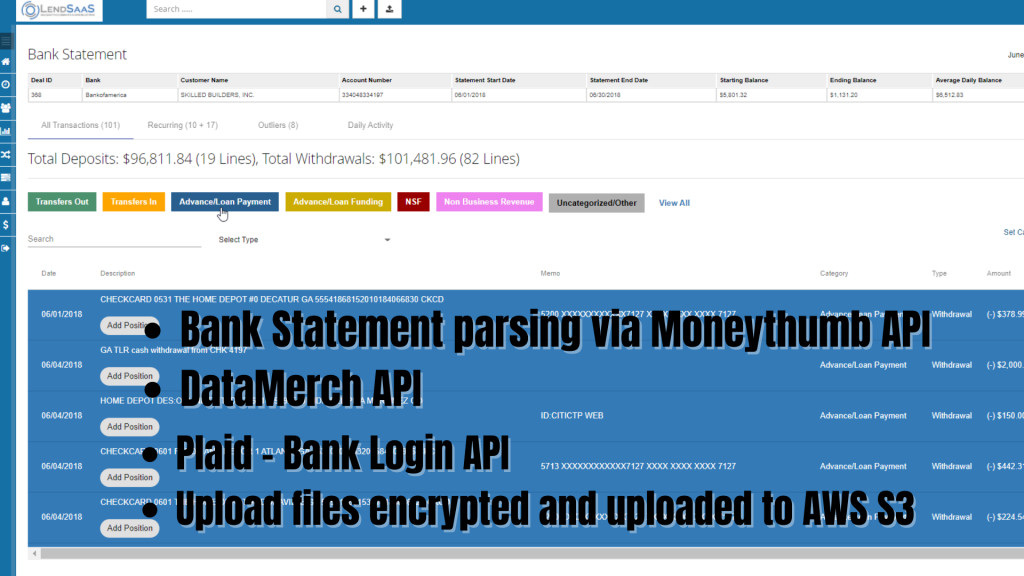 Download and process bank statements in seconds. No more wasting time manually flipping through pages of documents.
Moneythumb is an option when doing automated bank statement parsing, but there are other API's that we offer including DataMerch.
Once completed all filed can be encrypted and uploaded to AWS S3.
Customizable Underwriting Rules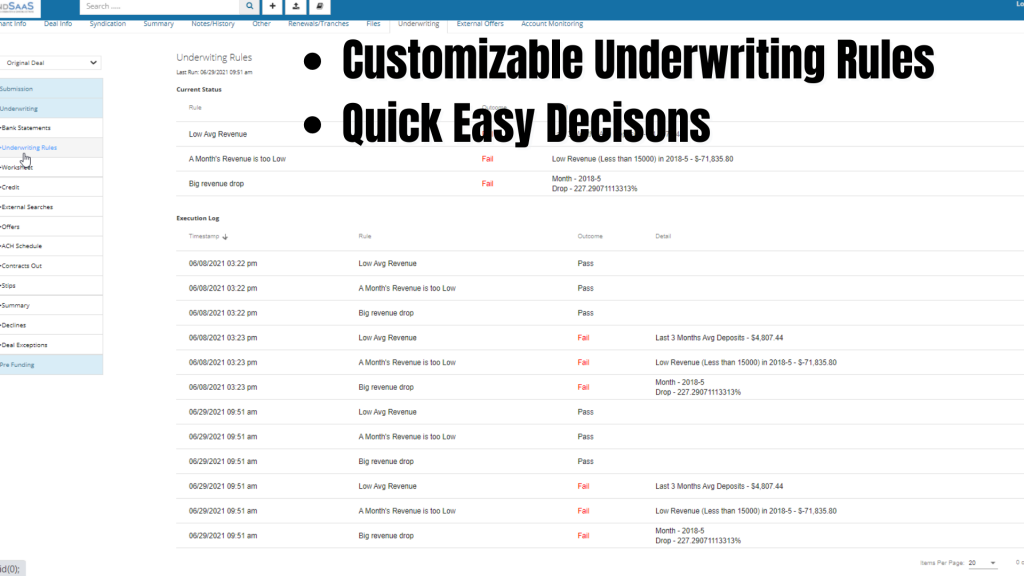 Not only is the underwriting process fully automated, but LendSaaS also allows you to customize your underwriting rules.
Set your parameters, and receive quick easy decisions. This feature is unique to LendSaaS and won't be found on other MCA CRM platforms.
Customize Offers Like No Other MCA CRM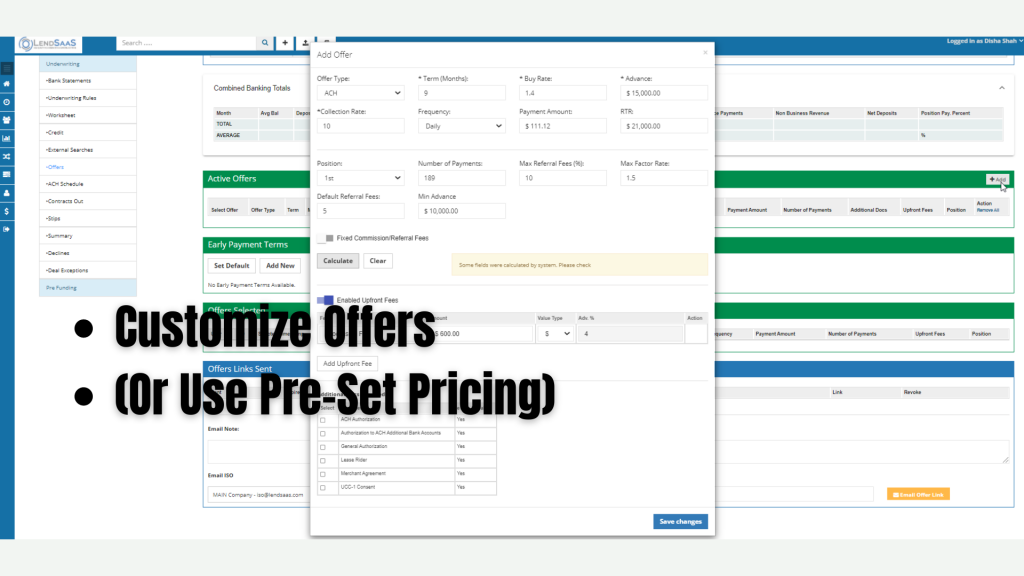 With LendSaaS, not only can you customize your underwriting process, you can also customize the offers that are sent to potential borrowers.
Alternatively, LendSaaS also will provide you with pre-set pricing as an option.
Customizable ACH Collections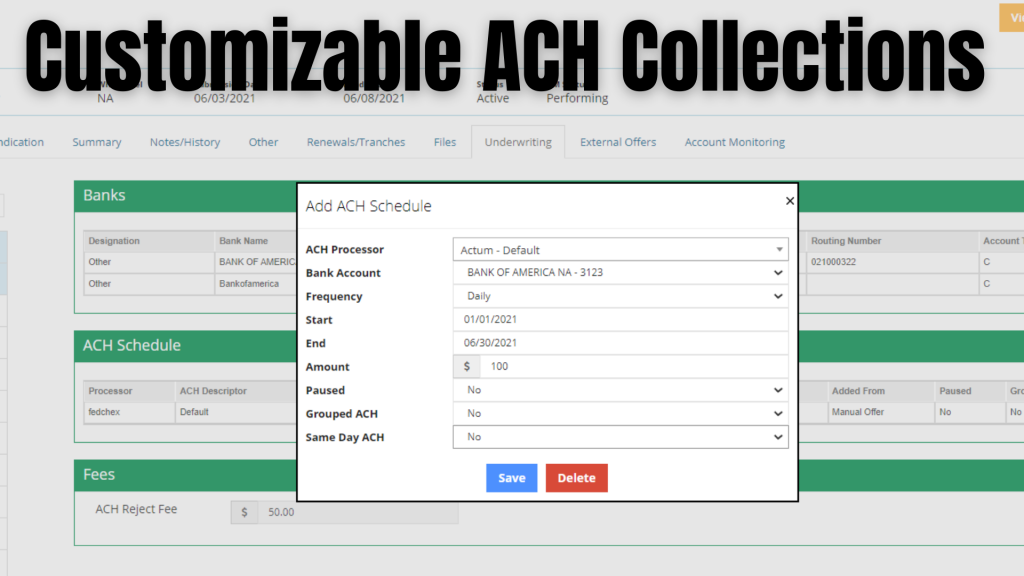 When it comes to ACH collections, no MCA CRM offers the options that LendSaaS does. All facets of ACH collections are customizable
Processor
Frequency (Monthly, Weekly, Daily, etc.)
Start/End Date
Amount
Same Day ACH
On average LendSaaS processes and ACH volume of over $200 million.
Email Offer Links Directly To ISO's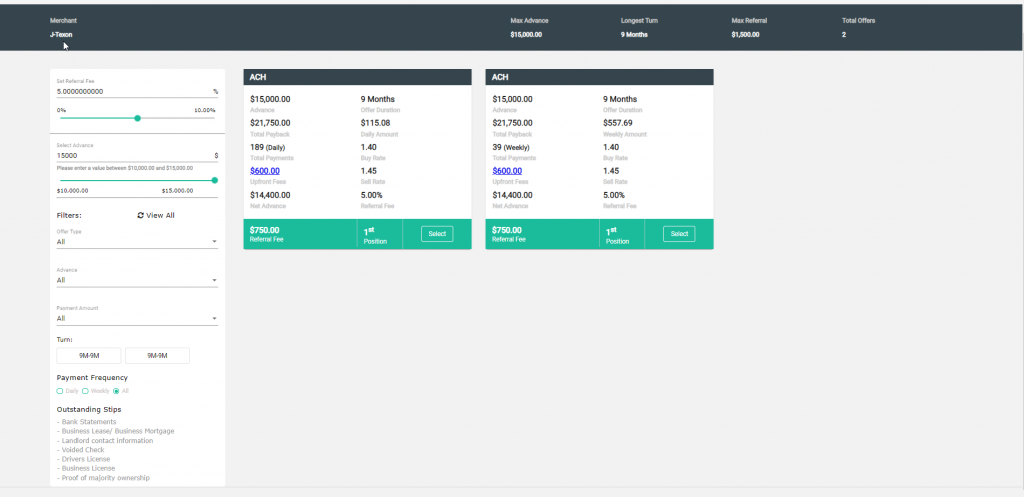 Once your offers are ready, you can email them directly to ISO's through LendSaaS. Making LendSaaS a truly end-to-end solution when it comes to MCA syndication platforms.
Looking to schedule a demo or learn more about LendSaaS? Click here for a free demo today!