SaaS Lending software is seen largely as a niche market. Used exclusively by tech-focused banks and credit funds. This will be changing soon. The benefits and efficiency of SaaS Lending software is becoming impossible to ignore. Even for asset-based lenders.
What Is SaaS Lending Software?
Before delving into SaaS Lending Software, it's important to understand SaaS in general.
SaaS stands for Software As A Service. To put it simply, SaaS differs from typical software in that it is made available to users over the internet (cloud). As opposed to a software that is built into a database.
With information being transferred and updated in live time through the cloud opens up a lot of opportunities for businesses.

SalesForce, Slack, and Zoom are all examples of SaaS companies. Proving the versatility and variations of productivity that can be created from it.
SaaS in general is taking over industries across the board.
"According to Gartner, worldwide market revenues from SaaS companies could hit $151 billion by 2022. Eighty percent of businesses already use at least one SaaS application." – Source
With that in mind, it would be silly for anyone to expect the lending industry to not gravitate toward SaaS Lending solutions.
Large banks and lenders still have lengthy processes for borrowers or business owners. Sometimes these processes can take months just to get a decision. With SaaS Lending a borrower can get a decision in minutes.
What Can SaaS Lending Software Do For You?
If you are a lender considering implementing a Saas Lending Software, LendSaaS offers many features that can streamline your lending process.
Automated Underwriting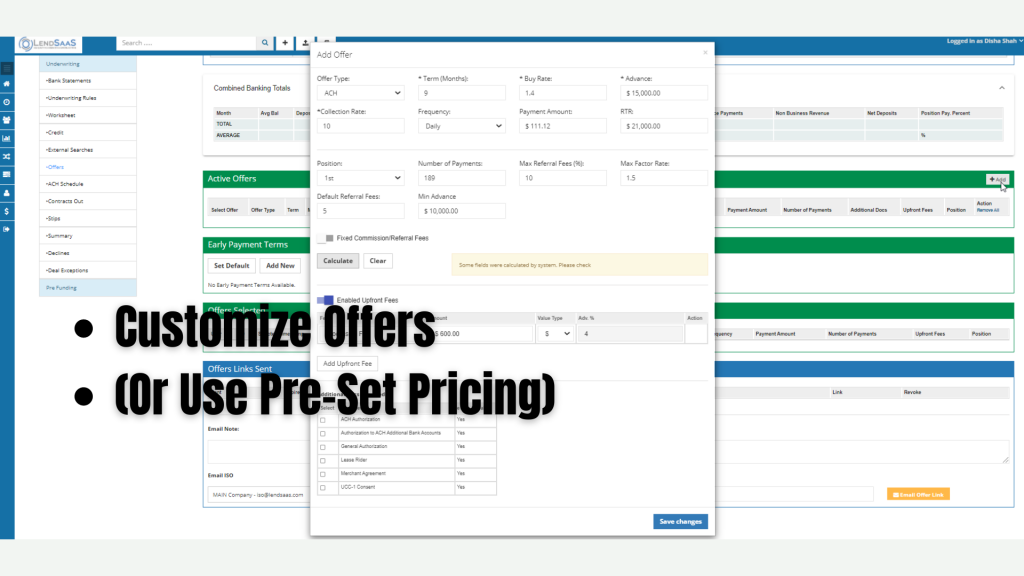 Automated underwriting is one of the many features included in LendSaaS. Underwriting is time consuming.
Automating the process of underwriting will save hours, if not days, when it comes to analyzing potential borrowers.
Our system will flawlessly crawl public data, credit checks, merchant interviews and more to ensure that a full underwriting process is completed.
Automated Bank Statement Parsing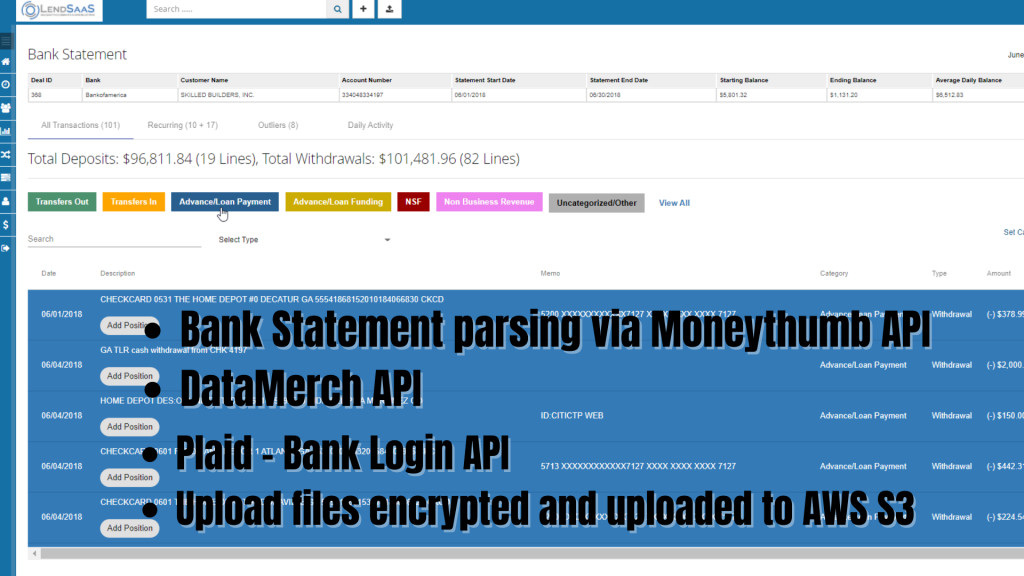 Automatically analyze and identify NSF, cash advances, alternative lender payments, and more with the click of a button.
Automated Collections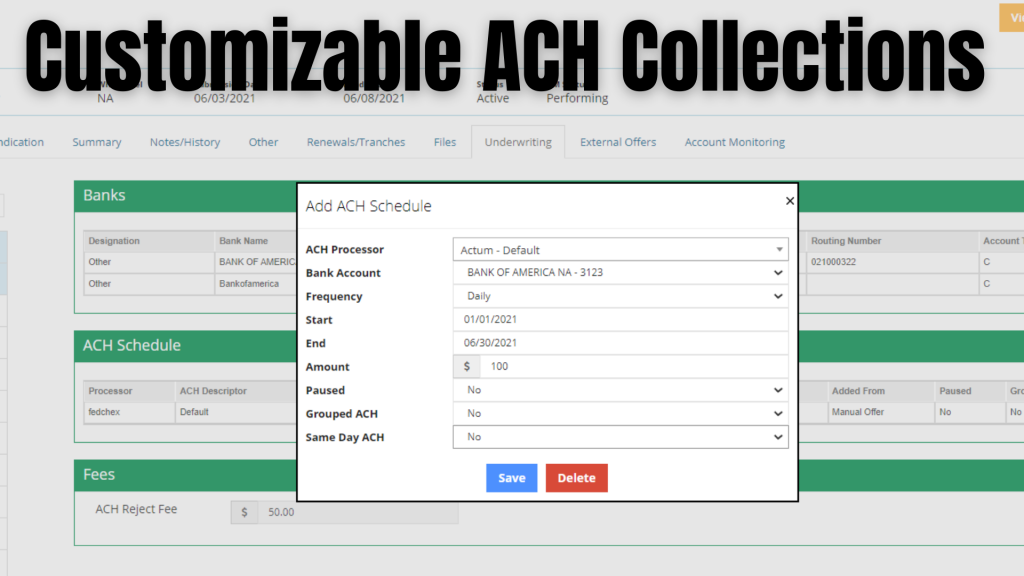 With automated ACH collections you can customize the frequency and the amount of automatic ACH withdrawals from your borrower.
Offer Links
Finally, you can seamlessly send offer links to your potential borrowers after LendSaaS has automatically vetted your borrower.
This is just the beginning of what a SaaS Software can do for your business. Reach out today for a free demo to learn more about LendSaaS and why it's the perfect fit for your lending business!