Loan servicing SaaS is becoming a necessity for smaller banks. Last month small business loan approval at small banks rose again. Approval percentages are now at 18.9%.
On the other hand big banks are stagnant at an approval rating of 13.5%. –Source
How were small banks able to grow despite the lockdown and struggling borrowers?
Two main reasons:
Loan Servicing SaaS
PPP Lending
Loan Servicing SaaS
For many small banks across the nation, 2020 was a surprisingly good year.
With a loan servicing SaaS such as LendSaaS, small banks and other alternative lenders were able to locate potential borrowers, and quickly link them up with an offer.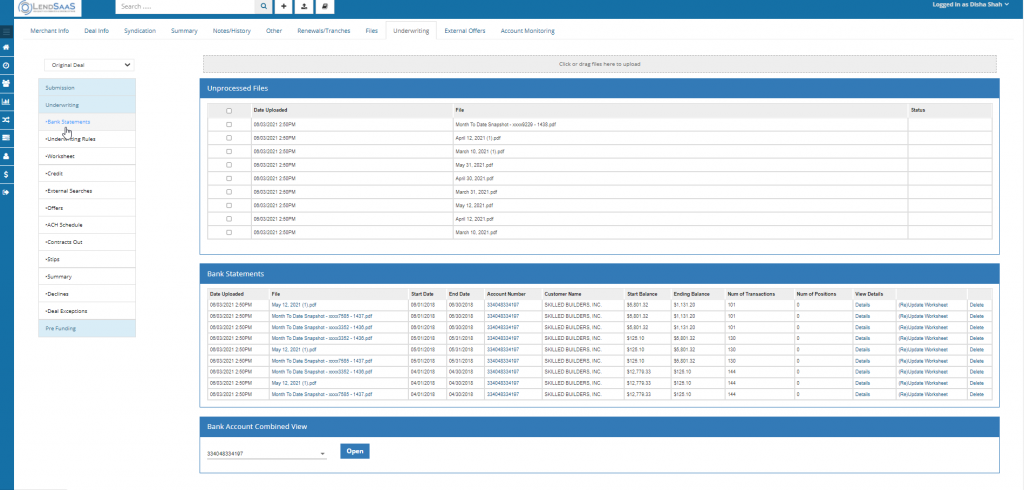 The normal process of a loan through a bank can take as long as 4-5 months. With automated lending your customer could have their rate, and their set borrowed amount signed and in transit to their account in under an hour.
In 2020 with so many big banks having limited hours, these loan wait times were even longer.
On top of that, many of these small businesses needed loans more than ever. They were weeks away from bankruptcy.
So they got smart.
PPP Lending
PPP (Paycheck Protection Program) was a government program issued to try and help relieve pain points for small businesses. Small banks took advantage of this. And for a good reason.
Working with these small businesses through a PPP plan allowed them to build a relationship with these clients.
Now even with the PPP program ending, many are still going to the smaller banks that they have been going to through this past year. And now they are back for traditional and SBA loans.
Before long, loan SaaS became essential for many of these smaller banks.
The best way to keep up with the bigger banks is to have a faster turn-around. And nothing is more time consuming than bank statement parsing and underwriting. Both of these processes can be done automatically with LendSaas.
Alternative Lending Taking Over
Business owners turned to alternative lending as well. As of now, alternative lenders approve about 24.3% of small business loans.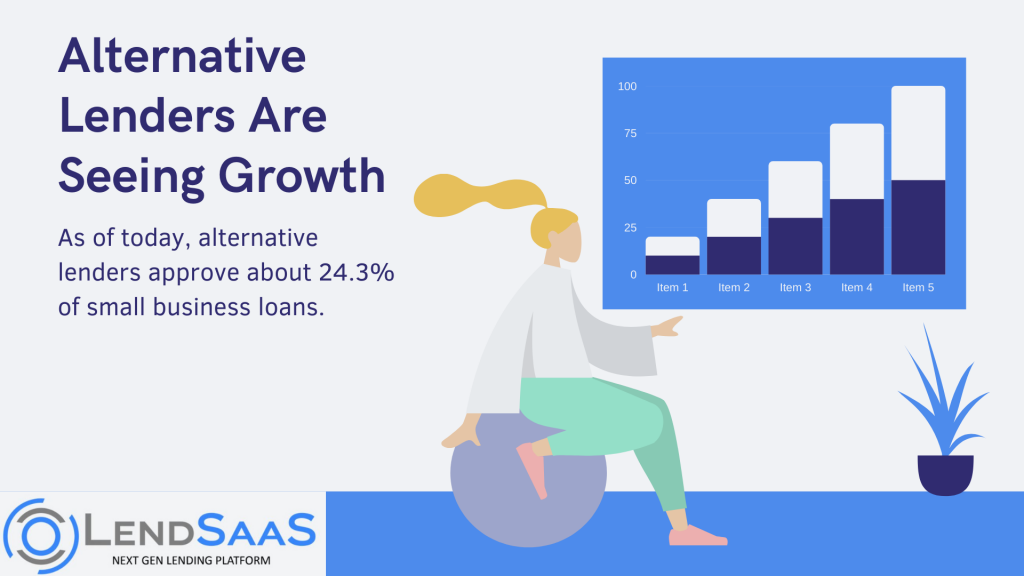 Many of these small banks and alternative lenders saw this coming when furloughs and layoffs started happening. It was clear many small businesses were going to be short on cash.
With an expectation for increased businesses looking for loans, alternative lenders went out hunting.
With an effective loan servicing software alternative lenders were not only able to locate potential borrowers, but now with loan servicing SaaS they could reply back with an offer or decision in under 30 minutes.
More New Businesses Opening Up Than Ever Before
"It's a great time to be a lender. Be prepared. Have an effective loan servicing software like LendSaaS. Schedule a demo with us today. 
New businesses are popping up at the fastest pace on record. The rate at which workers quit their jobs—a proxy for confidence in the labor market—matches the highest going back at least to 2000. American household debt-service burdens, as a share of after-tax income, are near their lowest levels since 1980, when records began. The Dow Jones Industrial Average is up nearly 18% from its pre-pandemic peak in February 2020. Home prices nationwide are nearly 14% higher since that time." – WSJ
Looking to schedule a demo or learn more about LendSaaS? Click here for a free demo today!