The Premier MCA Software: LendSaaS
Saving time in the merchant cash advance world has always been the driving goal behind LendSaaS. The MCA world is constantly evolving. LendSaaS is the premier MCA software in the industry. LendSaaaS is the only MCA platform constantly evolving.
Our team adds new features and integrations regularly. Many of these additions also come from client requests.
We also of course have many more integration options that you can't see here. These are the top five most popular integrations with LendSaas:
5. Experian

Experian is the most used credit checker in the country. For years it has been the most trusted as well as the most popular reporting and service among individuals in the MCA industry.
LendSaaS seamlessly integrates with Experian. This makes LendSaaS a premier MCA software. As well as a premier MCA servicing platform.
Automatically get an in-depth picture of your leads and prospects. Experian will check all data related to risk. These checks include everything from credit scores to public-record data. Also with Experian you can be sure that your prospective customers will be properly vetted.
The premier credit checker and the premier mca software. Experian and LendSaaS work well together. Ask today to try it out in a free demo.
4. DataMerch

Founded in 2015 DataMerch is a company focusing on a specific niche of the MCA industry. As well as improving it.
DataMerch is a database compiled of records on the history of individuals in the alternative loan industry.
Although sometimes gone undetected by the larger credit checkers, there are alternative lenders who need full assurance on a possible new customer.
That's where DataMerch comes in.
When combined with LendSaaS you create a powerful MCA syndication platform.
Being one of the few trusted databases for alternative lending history DataMerch has it's purpose. Not everyone needs this feature.
Never again question the alternative lending history of a client. That's why LendSaaS is the premier MCA software on the market. As well as the most flexible.
3. Decision Logic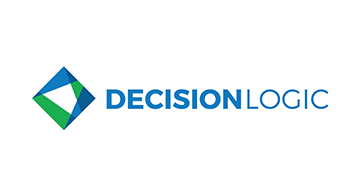 LendSaaS can now be integrated with Decision Logic.
Decision Logic is known for their Instant Account Verification (IAV). Their software is widely used and trusted across the MCA industry. When combined with LendSaaS the software becomes more efficient.
Learn more about Decision Logic here.
2. Metrobank

One of our most frequently used banks for our clients. Also one of our most recommended.
There are many banks that can be easily integrated with LendSaaS.
1. Thomson Reuters Clear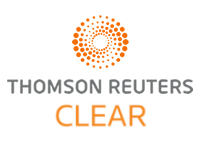 Thomas Reuters Clear is a cutting-edge platform. It is as user friendly as it is invaluable.
With a powerful research engine and large collection of proprietary and public records Thomson Reuters Clear can deliver results in minutes. Up-to-date and accurate. Thomas Reuter Clear also combined with LendSaaS will make the software more efficient. The Premier MCA software becomes even more effective.
Thomas Reuters Clear is one of our most common integrations for a reason. This technology is integral to the growth of your MCA business. Schedule a free demo today.
The Premier MCA Software
LendSaaS has many integrations to choose from. Also the client can choose the integrations they need for their MCA business.
Developers at LendSaaS have plenty more features and integrations coming. LendSaaS is the obvious answer for your MCA business.
Looking to schedule a demo or learn more about LendSaaS? Click here for a free demo today!